(Click here for Blog Archive)
(Click here for Blog Index)
(There are no InsMark presentations used in this blog. It is a an informational blog only)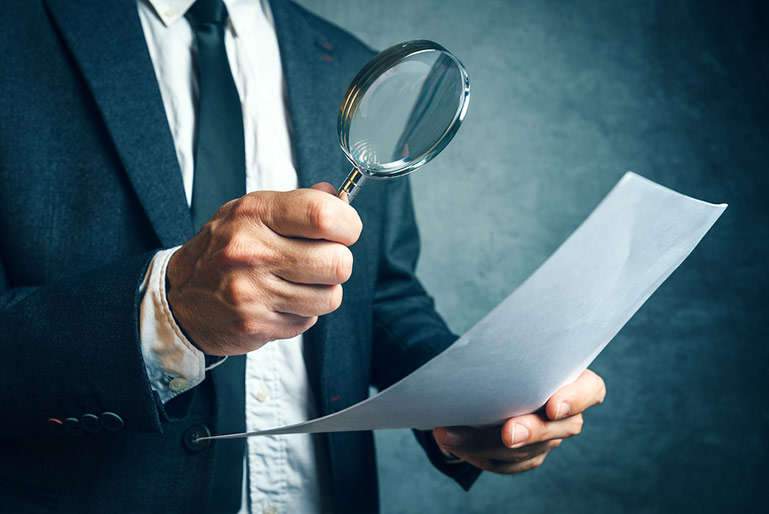 mag·ni·fi·ca·tion
Noun:
the action or process of magnifying something or being magnified, especially visually.
"visible under high magnification"
Synonyms:
enlargement, enhancement, increase, augmentation, extension, expansion, amplification, intensification, inflation
There are a couple things happening in the world of marketing that virtually every business needs to understand.
Online Video is the new king.
It's the king of advertising . . . now reaching more customers every day than TV, radio and print media.
And, it's the king of consumer education . . . now (by far) the preferred choice of consumers and business people for product research and analysis.
The best way to understand this is to examine your own behavior. When you want to learn about something, what do you do? If you're like most of us, you go to Google, type in a search term and then find a website that looks like it has the information you want. Then, you click on the website and try to find quick text information that answers your question such as "how much will it cost to purchase PowerPoint software?" Then, if you want any more detailed information, such as "I need a basic understanding of PowerPoint and how it works", then you will look for a video on the website to explain this. That is Online Video. Or, how many of you just bypass Google altogether and go straight to YouTube, type in your search term there, and start watching videos? There's a reason Google purchased YouTube in 2006.
We observed what was happening with Online Video about 5 years ago and started incorporating it into our user support and education. One example of this is the videos located at The Quickest Way To Learn InsMark support platform. (As an aside, we strongly suggest that anyone using the InsMark software watch these videos.)
So, what does the explosion in Online Video mean for you?
It means that you have to seriously consider adding Online Video as part of your overall marketing strategy. And, then this begs the following two questions:
1) How can you produce video that your target customers want to watch?
2) How will that video increase your product sales and net profits?
We think we've found a fantastic solution that answers both of the questions above. In short, you can cost effectively leapfrog to the major-leagues of Online Video for your chosen target customer demographic (with distribution of your video content both nationally and in your local market). We will explain all of this more fully during our webinar later this week (see below to learn more).
Important Note: During the webinar, we will also be offering attendees a special arrangement where if you commit to using InsMark presentations in your consumer videos, you will then receive up to 5 hours of FREE technical support help from InsMark's video experts. This could come in handy for any number of reasons (especially for anyone that isn't that familiar with Online Video). For example, our experts can help you learn how to set up your business YouTube account, upload videos, and then optimize your videos for Google and other search engines.
Anyway, don't miss this webinar event!
Scheduled Webinar
To learn about how you can cost effectively produce and distribute Online Video to your key customer demographics, there will be a LIVE one-hour Webinar on Thursday, March 2nd at 11 AM (Eastern). This Webinar is entitled "Consumer Video Marketing for Cash Value Life Insurance". Simply click here to register. By attending the webinar, you will discover:
Why Online Video is the #1 advertising method today....BAR NONE
How the "talk show style" is the most effective way to educate the public and then drive qualified prospects to your agency
Why Online Video has the longest shelf life of any advertising medium (allowing you to use it over and over again for years to come thereby increasing your return on investment)
How changes in the way the Internet has developed creates an ever greater opportunity for you to use Online Video now more than ever before
How Steve Savant can help you produce consumer videos that are tailored to the financial strategies that you like the best (and have sold most effectively in the past)
How consumer video is now the best return on investment that you can make when compared to every other traditional advertising strategy (i.e. direct mail, TV, radio, etc.)
Why you need to learn about this new advertising medium and how it can help you dominate your local market...fast
THE COST FOR YOU TO ATTEND THIS WEBINAR IS ZERO.
Steve Savant will be the main presenter during this Online Video webinar. We are all very lucky to have Steve in our industry. First, he is an insurance and tax expert. Second, he promotes and defends cash value life insurance as one of the premier financial products in the market today. Third, he is aggressively building a media brand to educate consumers through his Online Video talk show programs. We don't know of anyone that has Steve's level of life insurance knowledge, due diligence credibility and digital marketing savvy. And, while Steve's media platform helps all of us battle the Dave Ramseys and Suze Ormans of the world, Steve can also give you practical knowledge and turn-key solutions that will improve your marketing results today.
More About Steve Savant

Steve Savant is a syndicated financial columnist and video talk show host. He has been cited on CNN, Fox, NBC, ABC, CBS and appears in 280 publications a month as well as the top online blogger in the insurance industry. He presently hosts the Let's Get Down to Business, the daily talk show for advisers and Steve Savant's Money, the Name of the Game, a weekly consumer show. Steve is also a contributing author to InsMark, Life Specs and Back Room Technician.
His 30-year career has included over 2,000 wholesale and retail seminars and workshops as well as carrier conventions. He's also has taught continuing education courses at the Arizona CPA Society for CPE, as well as accredited courses for CLU®, ChFC®, CFP® & CLE. Steve also has been a financial guest on KTAR, KFNN, KFYI and KFNX in Phoenix, Arizona, in addition to appearing on the nationally syndicated Business News Radio network as an insurance consultant.
Steve has been published in industry magazines such as Insurance News Net, National Underwriter, Brokers World, Mid West Broker, Life Association News, Business People, Senior Magazine and several broker/dealer newsletters.
Steve's has spent the majority of his career focusing on tax advantaged life insurance income.
Licensing InsMark Systems
To license any of the InsMark software products, visit our Product Center online or contact Julie Nayeri at Julien@insmark.com or 888-InsMark (467-6275). Institutional inquiries should be directed to David Grant, Senior Vice President – Sales, at dag@insmark.com or (925) 543-0513.
For help on how to use InsMark software, go to The Quickest Way To Learn InsMark.
Testimonials
"Thanks to InsMark, we recently set business goals in our firm that I basically thought were ridiculously unachievable - until now."
Brian Langford, InsMark Platinum Power Producer ®, Plano, TX
"The reason I use InsMark products is because they are so good at explaining financial concepts to all three parties: 1) the producer trying to explain the idea; 2) the computer technician trying to illustrate it; 3) the customer trying to understand it."
Rich Linsday, CLU, AEP, ChFC, InsMark Power Producer®, Top of the Table, International Forum, Pasadena, CA
"InsMark's Checkmate® Selling strategy is still one of the most compelling tools to bring a client to a definitive decision, based on their best case alternatives!!! Solid mathematical comparisons that prove the validity of our insurance solution!!!"
Frank Dunaway, III, CLU, Legacy Advisory Services, Carthage, MO
Important Note #1: The information in this Blog is for educational purposes only. In all cases, the approval of a client's legal and tax advisers must be secured regarding the implementation or modification of any planning technique as well as the applicability and consequences of new cases, rulings, or legislation upon existing or impending plans.