(Click here for Blog Archive)
(Click here for Blog Index)
(Presentations in this blog were created using Wealthy and Wise®.)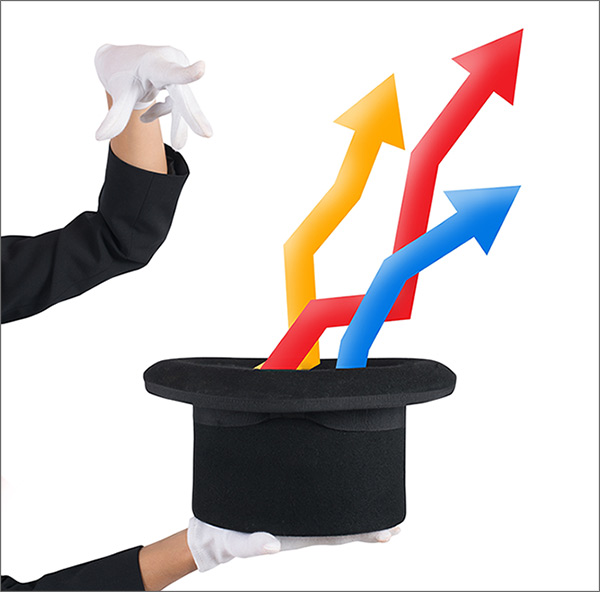 One of the most comprehensive evaluations of InsMark's wealth planning system, Wealthy and Wise?, comes not from InsMark, but from a long-time licensee and close personal friend, Simon Singer, co-founder of the American Tax Planning Institute. Simon is also a life member of Top of the Table and past president and CEO of Forum 400.
Click on Video #1 below for his 17-minute presentation, and you'll find out why we are so impressed with his perspective on the cash flow modeling features of Wealthy and Wise.
Video #1
Next, if you would like to see the Wealthy and Wise software in action as it performs its cash flow modeling, click on Video #2 below, an InsMark presentation that involves a somewhat similar Case Study as Video #1. Please pay particular attention to the section of Video #2 between minutes 1:30 - 3:55 where screen shots of Wealthy and Wise data entry are featured that determine the best order of accessing assets for the most efficient retirement income and long-range net worth.
The remaining four minutes of Video #2 extend the evaluation to include a Roth conversion (tax cost paid by asset withdrawal) coupled with gifts to an irrevocable trust for the purchase of life insurance, the combination of which is especially efficient for the couple involved in the analysis.
Video #2
Note: Many clients are reluctant to engage in a Roth conversion due to the income tax consequences. Using assets as a source of the tax almost always results in higher overall net worth; thus, the tax should properly be viewed as an investment, not a cost. This change in perception is of critical value to a client, and only Wealthy and Wise can reflect it accurately due to its cash flow modeling strategies.
The American Tax Planning Institute (ATPI)
Click here to review the mind-blowing benefits of ATPI membership. I have personally attended two quarterly meetings hosted by ATPI co-founders Simon Singer and Rao Garuda. In my opinion, there is nothing available that comes close to it as a sales and marketing resource. One of the benefits of a ATPI Platinum or Gold membership that we are most proud of is that ATPI pays all the fees for each such member to be licensed for InsMark's Platinum Power Producer suite of products1.
1Retail licensing fee for the InsMark?s Platinum Suite of products consists of a $4,995 initial fee and an ongoing monthly fee of $295 which covers all enhancements and upgrades as well as technical support.
Licensing InsMark Systems
To license Wealthy and Wise, visit us online or contact Julie Nayeri at julien@insmark.com or 888-InsMark (467-6275). Institutional inquiries should be directed to David Grant, Senior Vice President - Sales, at dag@insmark.com or (925) 543-0513.
InsMark's Digital Workbook Files
If you would like some help creating customized versions of the presentations in this Blog for your clients, watch the video below on how to download and use InsMark's Digital Workbook Files.
Digital Workbook Files For This Blog
Download all workbook files for all blogs
Note: If you are viewing this on a cell phone or tablet, the downloaded Workbook file won't launch in your InsMark System. Please forward the Workbook where you can launch it on your PC where your InsMark System(s) are installed.
Testimonials
Blog #132
"InsMark has created without question the best suite of software for our industry that has ever existed. I personally have been using their software for almost 30 years, and it changed my career. This unique and user friendly software will add many thousands to your income for as long as you're in business. InsMark makes me look good, and it will you as well."
Simon Singer, CFP?, CAP?, RFC?, International Forum Member, InsMark Platinum Power Producer?, Encino, CA
"If you don't get the client to distinguish cash flow from net worth, you won't make the case sale. In my experience, Wealthy and Wise is the only system that recognizes this important estate planning component."
Stephen Rothschild, CLU, ChFC, CRC, RFC, International Forum Member, Saint Louis, MO
"For three decades, InsMark software has been the leader in presentation software for life insurance. However, my favorite retirement, estate and charitable planning software is InsMark's Wealthy and Wise combined with DOD (Documents on a Disk). Nothing holds a candle. If you are in the retirement, estate or charitable planning arena, this is the easiest AND most powerful software on the planet. I highly recommend it."
Scott Keffer, Advisor Coach, Best Selling Author, Creator of Double Your Affluent Clients?, Pittsburgh, PA
Important Note #1: The hypothetical life insurance illustrations associated with this Blog assumes the nonguaranteed values shown continue in all years. This is not likely, and actual results may be more or less favorable. Actual illustrations are not valid unless accompanied by a basic illustration from the issuing life insurance company.
Important Note #2: The information in this Blog is for educational purposes only. In all cases, the approval of a client's legal and tax advisers must be secured regarding the implementation or modification of any planning technique as well as the applicability and consequences of new cases, rulings, or legislation upon existing or impending plans.